Staff
---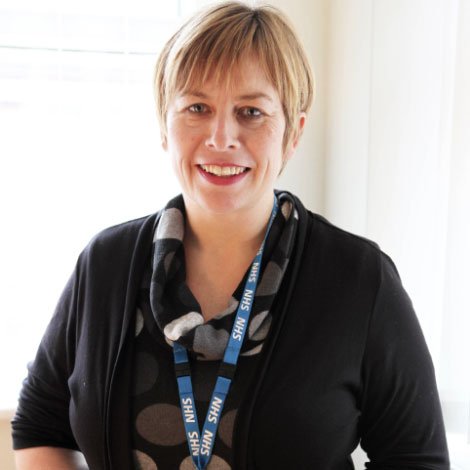 Team Manager
Debbie Whight RMN, BA, DipPSN
I trained originally as a mental health nurse and worked in a rehabilitation unit then as a community psychiatric nurse for 10 years. I became interested in eating disorders through training as an Interpersonal Psychotherapist and moved to this service in 2003. I continued my Interpersonal Psychotherapy (IPT) training to become a supervisor and trainer and have taught on IPT courses both nationally and internationally.
My interest in IPT lies particularly in developing and researching adaptations of therapy for patients with eating disorders. I am the Leicester IPT Course Director and am on the training committee for ITP UK. I am also experienced in other models of treatment, particularly PITA – Psychodynamic Informed Therapy for Anorexia Nervosa.
---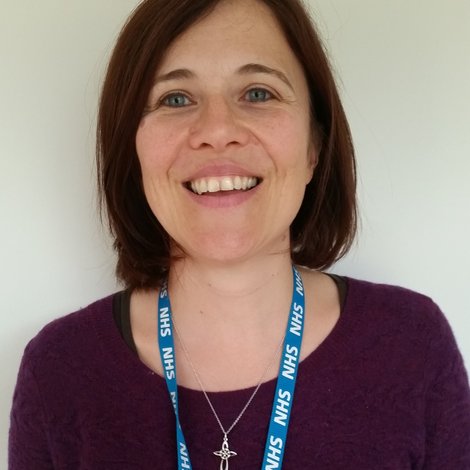 Team Manager for Inpatient and Day Patient Services
Sandra Marshall DipHE
I have worked as a mental health nurse, involved in nursing people with eating disorders for over 22 years. For the majority of this time I was Deputy Ward Manager on our eating disorder ward. Currently I work as a Senior Mental Health Practitioner, based in the outpatients department but my role extends across both inpatient and outpatient settings taking a lead in managing quality and service improvement. I work closely with the Ward Manager in supporting the team on the ward but continue to have involvement in seeing patients and carrying out assessments in the outpatient department.
---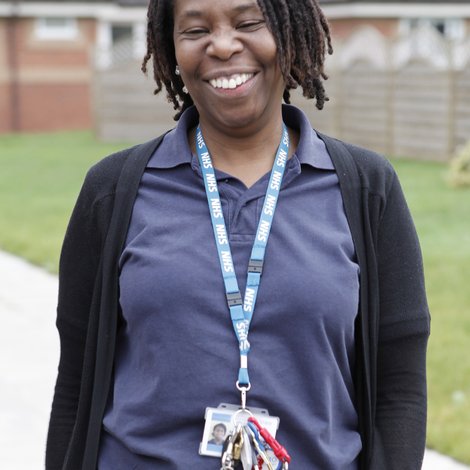 Ward Manager
Maureen Williams, RN
I am a registered mental health nurse with over 30 years of experience working in adult mental health, looking after service users with a wide range of mental health difficulties, including those with an eating disorder. Currently I manage Langley Ward, a dedicated inpatient ward for sufferers of an eating disorder. My role is to ensure that service users receive safe, effective, evidence based care and to promote an environment that helps foster change safely.
---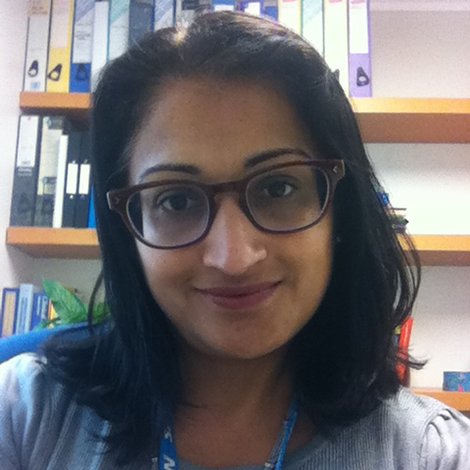 Consultant Psychiatrists
Dr Navjot Bedi, MBChB MRCPsych
I have worked as a Consultant Psychiatrist in Eating Disorders for the last nine years. I am trained in General Adult Psychiatry and also have a Diploma in Cognitive Behavioural Psychotherapy. I was delighted to join the Leicestershire Adult Eating Disorder Service in 2015. I work across inpatients and outpatients and I am involved with teaching, research and audit in the service.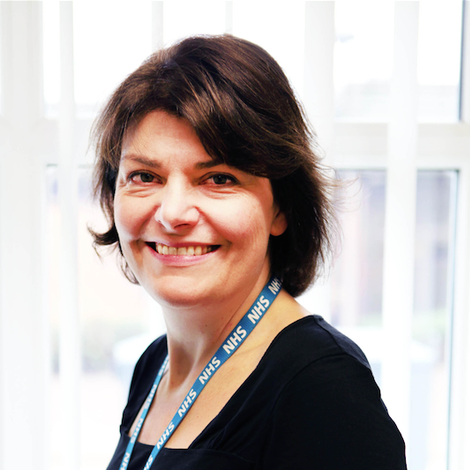 Dr Rebecca Cashmore, MB ChB, MMed Sci, RCPsych
I have worked as a consultant psychiatrist in Eating Disorders since 2005 both in outpatients and on the inpatient unit. I am dual trained in General Adult Psychiatry and Psychodynamic Psychotherapy and remain involved in the training and supervision of psychotherapists within the Trust. Since working with people in eating disorders I have also developed an interest in the use of Cognitive Behaviour Therapy (CBT) for outpatients and have developed and expanded the provision of CBT for inpatients. I am involved in audit and research within the service.
---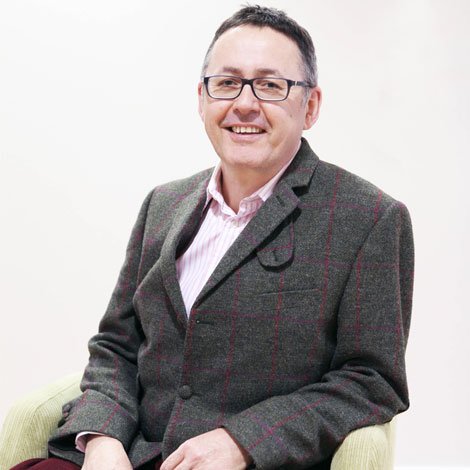 Associate Specialist
Dr Thomas Hanly, MB Bch
I work as an Associate Specialist in the eating disorder service and support my consultant colleagues with the day to day management of their patients mainly on the inpatient unit. I have worked in the service since 2007 and previously worked as a psychiatrist since 1990. My roles include clinical duties such as managing physical and mental health and associated risks, assessment of new referrals, supporting the junior doctor in training and teaching on the undergraduate programme, supporting service development including the support of carers, clinical audit etc. I am currently undertaking training in a specific therapy model.
---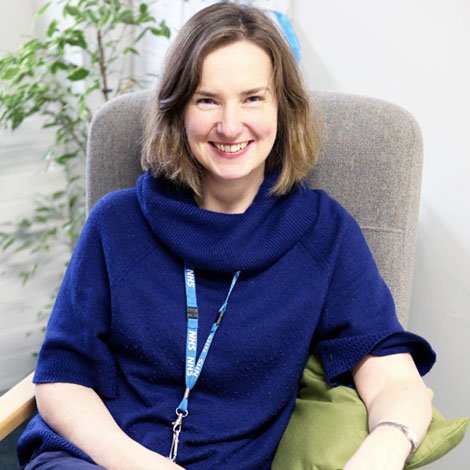 Clinical Psychologists
Caroline Webb, BSc (Hons), DClinPsych, Dip CBT
I trained as a Clinical Psychologist in Leicester and worked in general adult mental health and eating disorder teams in Coventry prior to joining the Leicestershire Eating Disorder Service 11 years ago. Within this service I offer assessments and see patients, presenting with a variety of eating disorder problems, for individual therapy. I have undertaken additional training in Cognitive Behaviour Therapy and have many years' experience using psychodynamic informed therapy for Anorexia. Over the last few years I have become increasingly involved in developing and evaluating group based cognitive behaviour therapies. I also provide training and supervision within the team and have teaching links with Leicester University.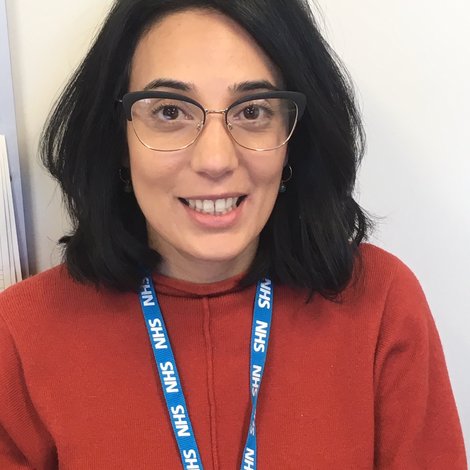 Dr Natalie Salimi, Bsc (Hons), Msc Health Psychology, DclinPsych
I joined the Leicestershire Adults Eating Disorder team towards the end of 2018, following the completion of my Doctorate training with the University of Leeds.
My post is split between providing assessment and intervention to adults referred to the service, as well as working with young people and their families through my work with the CAMHS eating disorder service. This split post places me in a unique position of working across the LPT eating disorder pathway. I anticipate that my split role will provide me with the opportunity to have some involvement with the transition pathway, helping to facilitate a smooth move from CAMHS to the Adult Eating Disorder Service.
In addition to clinical work, I am involved with training in both teams and have teaching links with the University of Leeds on the DclinPsych course.
---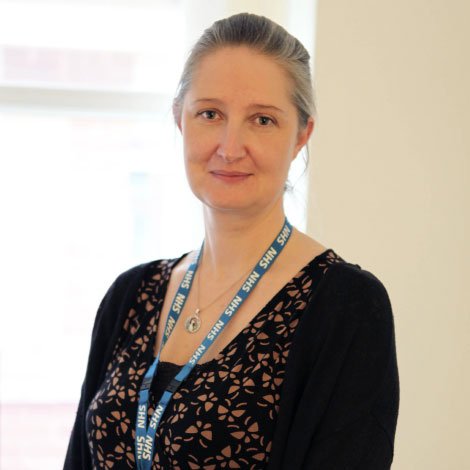 Therapists
Alison Hall, RMN, BA
I have worked with the Leicestershire Eating Disorder Service for the last 19 years. I started out as a healthcare assistant on the acute psychiatric ward that had 6 beds for eating disorder patients. I left to do my training in 2000 and returned as a qualified nurse to work in the same field, eventually becoming Deputy Ward Manager on the specialist eating disorder unit.
More recently I left the inpatient unit and joined the outpatient team as a nurse therapist. In this role I deliver individual psychotherapy to individuals aimed at facilitating their physical and psychological recovery from various eating disorders. I am currently training in both Psychodynamic and Interpersonal forms of therapy.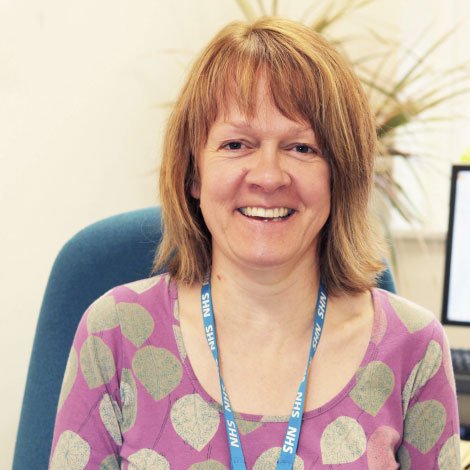 Barbara Thompson , Diploma of College of Occupational Therapy, Accredited IPT Therapist
I trained as an Occupational Therapist and I have been working with the eating disorder team for over 20 years. I moved into my current role as a therapist over 10 years ago, before which I was working in the specialised eating disorder day hospital. I am experienced in providing psychodynamically informed psychotherapy for Anorexia and am an accredited therapist in Interpersonal Psychotherapy. I am also involved in running groups, including the Enhancing Self-esteem group.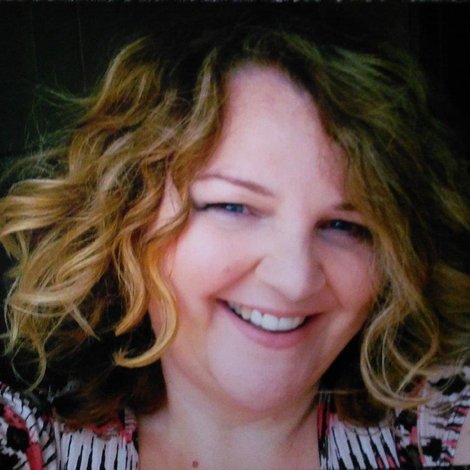 Kerry Cheek BSc Hons OT, Adv Dip Couns, Cert Mindfulness
After gaining an advanced diploma in counselling I worked for the mental health charity MIND as a counsellor for several years. Whilst working towards my occupational therapy degree I met my first eating disordered patient. The complexity and devastating effects of the disorder together with the evident struggle to recover prompted me to specialise in this area. I then spent 8 years working with inpatients and day patients, either in a group setting or one to one, before moving to the outpatient department as a therapist. As a therapist I deliver both CBT and Psycho-dynamic based therapy, PITA, to the whole spectrum of eating disorders. I have a particular interest in neuroscience and mindfulness and am a qualified mindfulness instructor.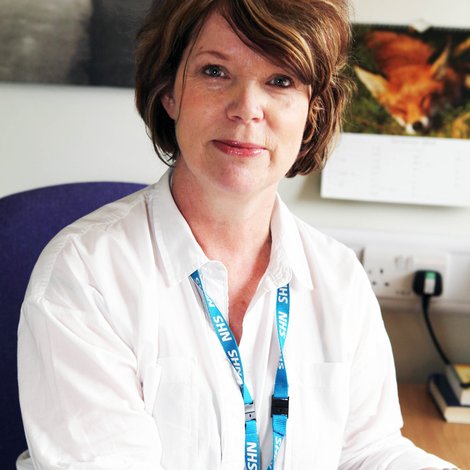 Lesley Meadows , BA Hons, RMN, dip Psychodynamic Therapy, dip (CBT)Cognitive Behaviour Therapy, accredited Interpersonal Psychotherapy (IPT) Therapist, Trainer and Supervisor
I work as a senior Clinical Nurse Specialist with over 30 years' experience of working in mental health. For the last 25 years I have worked in the specialist area of eating disorders working with individuals with a range of eating disorders and significant problems with anxiety, depression and personality problems. I have a particular interest in working with individuals who have experienced trauma.
I initially trained as a registered mental health nurse, but have also trained in a number of psychotherapies including: Transaction Analysis, Psychodynamic Therapy and Cognitive Behaviour Therapy. I am an accredited IPT therapist, supervisor and trainer. In more recent years I have been involved in the development of Interpersonal Psychotherapy for eating disorders in our service.
---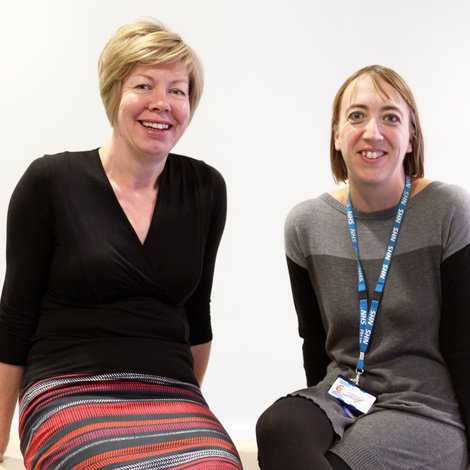 Research Staff
Research
We have an active research team led by Professor Jon Arcelus. The team is small, consisting of Jackie Wales and Nicola Brewin, both Senior Researchers, but is supported by the rest of the clinical team and various students on placement at the service. Research and service evaluation is very much imbedded into and seen as an essential part of the service. The team works closely with Loughborough University, De Montfort University and other national and international universities such as Shanghai Jiao Tong University School of Medicine in Shanghai (China) and Barcelona University in Spain.
---
Admin Team
The service is supported by 2 medical secretaries and an admin assistant.